DISCLAIMER: Although GrowRaton! seeks to make sure its listings are accurate and relevant, we cannot, and do not, try to investigate the entities we list to evaluate or determine their financial or ethical character or the timeliness of the information provided to us. We strongly recommend that persons using the information we provide investigate and satisfy themselves as to the trustworthiness and reliability of any listed entity before dealing or negotiating with them, just as one would with any previously unknown corporate or business entity, or individual.
While we cannot and do not investigate entities listing with us, we do undertake an initial screening for accuracy of the content we list. GrowRaton! reserves the right to exclude from our listings any proposed entry which does not meet our listing criteria or which contains unverified, inaccurate or untimely information.
127 Clayton Rd
30,758 Sqft -
127 Clayton Rd, Raton, New Mexico 87740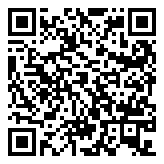 Property Description
Great location! Bar/retail and manufactured home on large lot! This bar was the best spot in town during it's days! Ready for a new owner, Dance floor area, 2 restrooms, bar, storage and more! Next door is rental income, great office space currently rented. Manufactured home in the back is perfect for anyone wanting to live on the premises and run a business. Best location in town just off Hwy 87 and I-25! Best visibility on the busiest road!
Property Type :
Multi-Use
Property Location :
Raton
Building Size :
5,056 Sqft
Off Street Parking :
More than 6
Restroom(s)
Heating and Cooling System
Longitude :
W105° 33' 38.8''
Latitude :
N36° 53' 4.1''
Shopping Center
5 Minutes
Listing ID :

1061

Lot Area :

30,758 Sqft

Visits :

279 in 506 days