DISCLAIMER: Although GrowRaton! seeks to make sure its listings are accurate and relevant, we cannot, and do not, try to investigate the entities we list to evaluate or determine their financial or ethical character or the timeliness of the information provided to us. We strongly recommend that persons using the information we provide investigate and satisfy themselves as to the trustworthiness and reliability of any listed entity before dealing or negotiating with them, just as one would with any previously unknown corporate or business entity, or individual.
While we cannot and do not investigate entities listing with us, we do undertake an initial screening for accuracy of the content we list. GrowRaton! reserves the right to exclude from our listings any proposed entry which does not meet our listing criteria or which contains unverified, inaccurate or untimely information.
Former KMart
4.15 Acre -
1235 S 2nd St, Raton, New Mexico 87740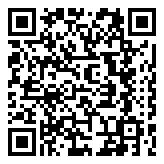 Property Description
Absolute Investment Realty has been selected as the exclusive representative of the owner of this reposition opportunity in Raton, New Mexico.
The closing of this KMart store leaves a huge market gap, resulting in a potential fantastic opportunity for the future owner and user of this property. This property also is priced well below replacement value helping to reduce the buyer's risk and allow for a multitude of future tenant's and uses.
Building size is +/- 40,327 SF on 4.15 acre lot.
Property Type :
Multi-Use
Property Location :
Raton
Listing Type :
For Sale or Lease
Off Street Parking :
More than 6
ADA Compliant
Electrical Service
Restroom(s)
Heating and Cooling System :
Central Air, Central Heat
Building Name :
Former KMart
Longitude :
W105° 33' 42.1''
Latitude :
N36° 52' 52.4''
Shopping Center
1 Minutes
Multi-Use
For Sale or Lease
Listing ID :

1001

Lot Area :

4.15 Acre

Visits :

656 in 577 days


Absolute Investment Realty